DRRRF Capacity Building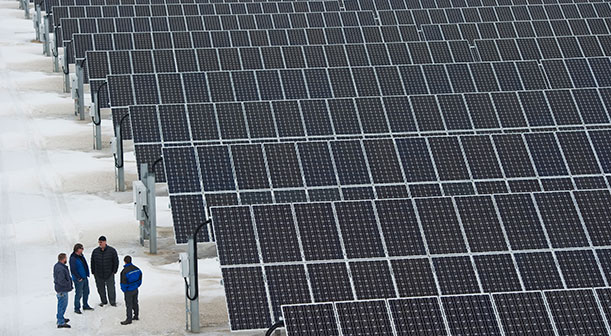 The damage climate change is causing, will get worse if we fail to act. It goes beyond the hundreds of thousands of lives, homes, and businesses lost, ecosystems destroyed, species driven to extinction, infrastructure smashed and people inconvenienced.
There is now an international acknowledgment that efforts to reduce disaster risks must be systematically integrated into policies, plans and programmes for sustainable development and poverty reduction, and supported through bilateral, regional and international cooperation, including partnerships. Sustainable development, poverty reduction, good governance, and disaster risk reduction are mutually supportive objectives. In order to meet the challenges ahead, accelerated efforts must be made to build the necessary capacities at the community and national levels to manage and reduce risk. Such an approach is to be recognized as an important element for the achievement of internationally agreed development goals, including those contained in the Millennium Declaration.
The Global Bank Disaster Risk Reduction and Reconstruction Fund – An Umbrella Trust Fund (the "Trust Fund," "GB-DRRRF," or "DRRRF") aims to build capacity for and to promote the implementation of the Hyogo Framework - a decade-long plan to help make the world safer from disasters caused by natural hazards — and to support the implementation of the Global Climate Agreement in Paris, and prevent disasters undermining progress on the Sustainable Development Goals —in the Ministries, Departments and Agencies (MDAs) at the federal and state levels and in to local communities in disaster-prone places globally.
The Global Bank Disaster Risk Reduction and Reconstruction Fund – An Umbrella Trust Fund lays out a detailed ten-year strategy to integrate risk reduction as an essential component of national development policies and programmes. The strategy identifies five priority areas of action:
Ensure that disaster risk reduction is a national and local priority.
Identify, assess and monitor disaster risks and enhance early warning.
Use knowledge, innovation, and education to build a culture of safety and resilience at all levels.
Reduce the underlying risk factors, by "mainstreaming" activities into many development sectors and programme areas.
Strengthen disaster preparedness for effective response at all levels.
The Global Bank Disaster Risk Reduction and Reconstruction Fund – An Umbrella Trust Fund will contribute to increased institutional capacity to prepare, manage and successfully reduce disaster risks through systematic efforts to analyse and manage the causal factors of disasters, including through reduced exposure to hazards, lessened vulnerability of people and property, wise management of land and the environment, and improved preparedness for adverse events and will strengthen cooperation between federal and state government institutions in charge of addressing climate change, disaster reduction, and recovery, and the development of Climate-Smart infrastructure. The DRRRF also supports regional disasters risk management (DRR) Capacity Building Programme for regional and promote international and regional cooperation to lessen the vulnerability of developed and developing countries alike.
The Disasters Risk Management Capacity Building Programme will be implemented at three tiers: (i) provide general awareness on disasters risk management to all states including civil society, private sector, NGOs, Media and Ministries, Departments and Agencies at federal level; (ii) provide training on the fundamentals of disasters risk management; and (iii) provide specialised capacity building support to selected states and Ministries, Departments and Agencies, and to regional organisations on transactions and related issues.
The DRRRF can support:
Improving government knowledge on the priorities for embarking on successful disasters risk management programs;
Helping governments assess their readiness to develop successful disasters risk management;
Identifying potential pilot disasters risk management projects that have the capability to manage effectively; and
Building the capacity of the units charged with implementing disasters risk management; and
Complement other financial products.
One key focus area for Disasters Risk Management Capacity Building Programme is awareness and disasters risk management campaigns, which target ministerial-level and high-level decision makers. These campaigns include training in basic concepts and fundamentals of disasters risk management and are essential for decision makers whose contributions can serve to influence the outcomes of a disasters risk management program in any country. A disasters risk management and initial consultation phase are carried out concurrently with a disasters risk management scoping exercise, which would identify, prioritize, and build consensus for the disasters risk management project pipeline.