Partnership with bilateral and multilateral donors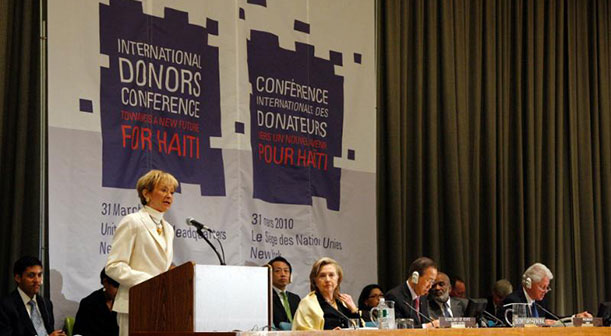 Bilateral and multilateral donors, like the United States of America, and other providers of development assistance share decades of development knowledge and expertise and provide billions of dollars to bolster self-reliance in developing countries.
Partnership with bilateral and multilateral donors is central to the Global Bank Group's ability to deliver its development agenda. It allows Global Bank Group (the "Bank Group") to enhance the effectiveness of its action by building on the comparative advantage of partners who share the vision and to help the Global Bank Group deepen its impact on the ground. It is also central to the Global Bank Group's strategic compact.
The Global Bank Group works with global leaders in almost every industry to create shared values that can be measured against the Sendai Framework targets by 2030 - a decade-long plan to help make the world safer from disasters caused by natural hazards. The Global Bank Group also works to support the implementation of the Global Climate Agreement in Paris, and prevent disasters undermining progress on the Sustainable Development Goals. Global Bank Group cooperates closely with other international financial institutions and the global development community.
Multilateral aid agencies are an important pillar of the Global Bank Group aid architecture, accounting for about a quarter of net disbursements of official development assistance (ODA). Over time, the number of multilateral aid agencies has proliferated—today there are 263 agencies funded by rich-country governments.
The Global Bank Group works with others to tackle the world's development challenges. When we provide assistance to a developing country or respond to a humanitarian crisis or natural disaster, we do so in concert with other countries, like the United Kingdom, Japan, and Sweden as well as countries that both receive and provide assistance, such as India, Brazil, South Africa and Indonesia. We also work with multilateral organizations, such as the World Bank Group, other Multilateral Development Banks (MDBs) and the various United Nations Agencies as well as other assistance providers. By coordinating and working closely with other partners, the Global Bank Group can improve the delivery, impact, and sustainability of development assistance, thereby maximizing development results both at the country level and globally.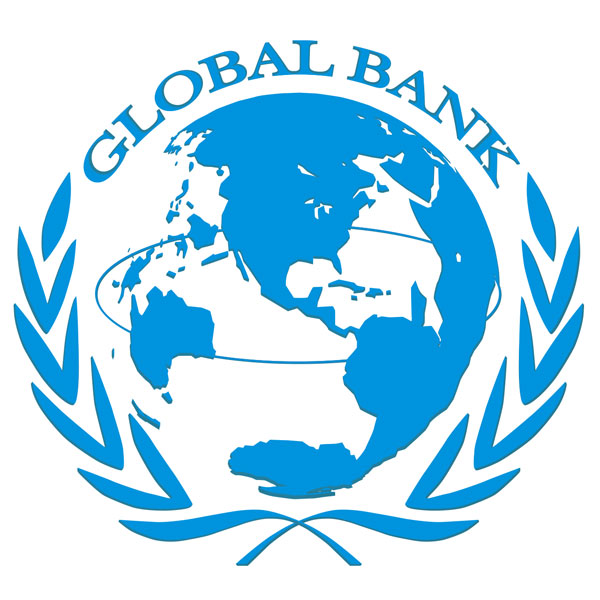 To help improve the lives of people in the countries where the Global Bank invests, donors offer a range of funding instruments through many different channels. Global Bank ensures that the use of grants and concessional finance fosters sustainable market economies and does not cause aid dependency or market distortions.
Global Bank efficiently manages donor funds. It offers:
Experienced and Seasoned Management Team. Global Banks' Senior Management Team shapes Global Bank's strategy, work ethic, and corporate policies. It draws from decades of experience and a variety of cultural backgrounds to maximize the institution's development impact and financial sustainability. Global Banks' Senior Management Team, have distinguished record in economic policymaking and other business disciplines at the very senior levels with an outstanding professional background and have demonstrated the managerial and diplomatic skills needed to lead a global institution and sustain Global Bank's active and effective role in global economic management.
Local knowledge. The Global Bank works with national and local authorities, the private sector, donors and civil society in each country to enhance the impact of our investments or donor-funded grants and our technical assistance with active policy dialogue.
Blended finance and innovative approach – Blending project loans with donor-funded grants promotes sustainable solutions and expands the scope of Global Bank activities. It also places Global Bank clients in a stronger market position.
Leveraged grants – With relatively limited grants the Global Bank mobilizes significant investment opportunities. Working with guarantees and risk-sharing facilities makes it possible to re-use funds and generate substantial leverage against the amounts initially invested.
Results through bankable projects – The Global Bank applies results-based management in all its work.
Flexibility – With a private sector mindset and lean procedures, Global Bank can respond swiftly to new priorities and tackle emerging crises.
Collaboration between Global Bank Group, other bilateral and multilateral donors and other assistance providers can take a variety of forms, including:
Engaging on critical issues affecting countries globally;
Coordinating messaging and outreach to mobilize others support;
Expanding existing programs to new areas or beneficiaries;
Implementing joint programs through pooled funding arrangements or other mechanisms; and
Building partnership platforms to find solutions to significant development challenges.
Reporting fraud or corrupt practices
The Integrity Vice Presidency (INT) is the central point for raising concerns, suspicions, and allegations of fraud, sexual exploitation, and abuse or other corrupt practices. This includes both internal and external cases where Global Bank funds, assets or interests (including Global Bank Group's reputation) are involved, as well as any breach of the International Civil Service Code.
The Integrity Vice Presidency is an independent unit within the Global Bank that investigates and pursues sanctions related to allegations of fraud and corruption in Global Bank-financed projects. The Integrity Vice Presidency supports the main business units of the Global Bank and external stakeholders, mitigating fraud and corruption risks through sharing investigative findings, advice, prevention and outreach efforts.
The Integrity Vice Presidency has a dedicated secure email address for raising all concerns, click here to contact the Integrity Vice Presidency
Alternatively, any concerns can be reported by:
Writing to the Vice President in charge of the Integrity Vice Presidency of Global Bank Group, P.O. Box 55935, Sherman Oaks, California, USA
For more information about What is the Global Bank is doing to fight corruption and how to report misconducts, please visit the link below.